Company Guide
A special mention to Sta (Laserpointerforums.com) of which I got the inspiration to create this page. This is the original forum based guide for your reference : laserpointerforums.com/threads/guide-which-company-should-i-buy-from.97936/ ​It is also given reference to on the External Resources page. This page is to assist hobbyists on the difficult decision of choosing a trust-worthy and sensible company to buy from. Each company is rated anonymously by this websites users and by me the editor. Please note: This page is an independent review of the companies who are in the field, and it does not reflect the official reputation of those companies. Due to the nature of the voting system, it is possible that the ratings may not truly reflect the reputation of the company and may contradict the editors review and that of others.
Disclaimer: I do not in any way endorse any company that is known to mislabel/mislead information regarding their products, overprice, scam or pursue any other potentially unlawful/immoral activity. Also, I do not take responsibility for any customer being wronged by a company recommended on this site. The key term being 'that is known' comes into play here. Any unlawful/immoral business moves that I become aware about will automatically lead to the lowering of reputation and recommendation on this site. It is therefore recommended that I become informed of any negative activity. My sole intentions are to assist in keeping laser hobbyists safe from foul play.
RECOMMEND SELLERS:
CNI Lasers
​Changchun New Industries Optoelectronics Technology Co., Ltd.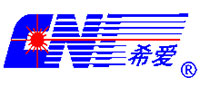 Website: www.cnilaser.com/
Location: No.888 Jinhu Road High-tech Zone,Changchun 130103, P.R.China
Contact: sales@cnilaser.com (Email) ; ​+86-431-85603799
Description/Short Review: CNI is a major manufacturer and supplier of laser modules and pointers. Laserglow, Dragon Lasers, and UltraLasers all resell CNI stock. CNI products are of high quality making them a go to company for diode and DPSS lasers. You can't just click and buy from CNI, if you want that luxury then visit one of their resellers. Instead you have to contact them regarding the product you want to buy and then they can offer you a quote. This is not a bad thing however, as CNI have even been known to make custom units for individuals. Editor rating: 5/5
Photo Gallery/Notable Products: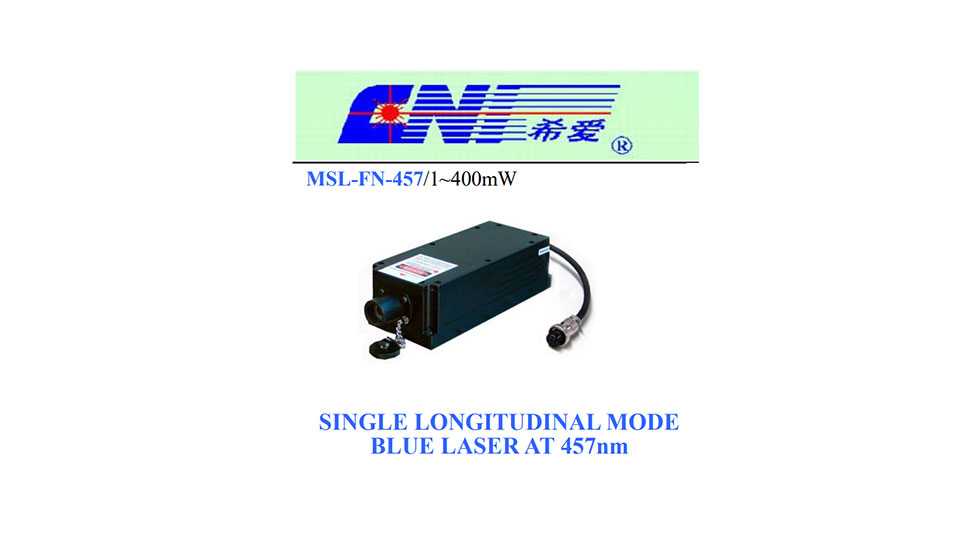 CNI MSL-FN-457 - Request from CNI Lasers
Credit: CNI Lasers - Click the image to go to product page.
---
Delta Lasers

Customized Laser Solutions
• Design of laser systems and laser enclosure
• Development of laser modules
• Laser engineering solutions and support
Maintenance Services
• Repair and modification of laser projector systems
• Integration of new laser sources, scanners, optics and electronics
Company has over 8 years of experience. Our own development includes systems with small beam divergence, high-quality drivers and waterproof enclosures with IP65 rating.
Delta Lasers Technology Ltd is based in Bulgaria, Europe.
Website: www.deltalasers.com
Contact: (+359) 889 834438
Email: sys@deltalasers.com
Location: Bogomil str. 3, Voyvodinovo, 4135 Voyvodinovo, Bulgaria
---
Dragon Lasers

Website: www.dragonlasers.com/
Location: G2-403 Bldg, 2008 GuangGu Street, High Tech Zone, ChangChun 22 130012, China
Contact: sales@dragonlasers.com (Email) ; ​+86-431-8762-9616
Description/Short Review: Dragon Lasers is a reseller of CNI products. Therefore their products will be of good quality. It should be noted that there have been reports of some units arriving faulty or DOA (Dead on arrival) but this is rare. Luckily Dragon Lasers have very good customer service and each laser comes with a warranty. For this reason, no stars shall be removed as any problems will be dealt with. Editor rating: 5/5
Photo Gallery/Notable Products: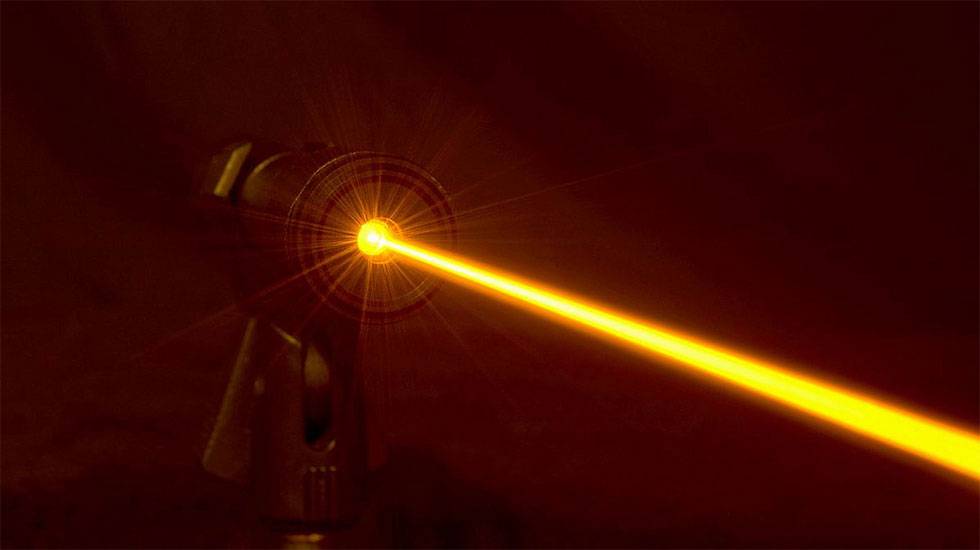 Spartan 589nm 50mW Laser - $419.00
Credit: brucemir (LPF*) - Click the image to go to product page.
---
DTR's Laser Shop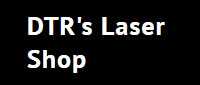 Website: sites.google.com/site/dtrslasershop/
Location: No business address listed
Contact: dtrlpf@gmail.com (Email)
Description/Short Review: DTR's Laser Shop is a go to place for diodes and parts. It is run by an individual who shares the same hobby, and his shop has been a vital supply over the years for forums like Laserpointerforums.com. DTR's Laser Shop is well known for selling popular diodes in the hobby for great prices. He also gives you plenty of options on what you want, ranging from simply the diode, to a complete ready to go module including the copper module, driver (already set for you), lens of your choice and wire leads. Also his customer service is excellent, and his products are great quality. For this reason DTR's Laser Shop gets a 5 star rating from me. Editor rating: 5/5
Photo Gallery/Notable Products: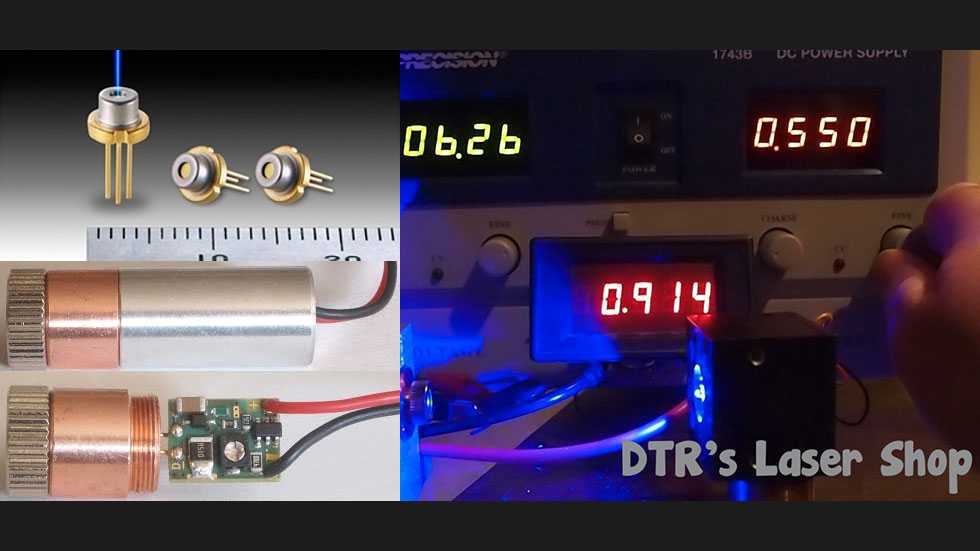 Pioneer 405nm BDR-209DBK 900mW LD W/Driver - $70.00
Credit: DTR's Laser Shop - Click the image to go to product page.
---
Goldenstar Laser
​​​Goldenstar Stage Lighting Co. Ltd


Website: www.goldenstarlaser.com/
Location: ​B302 Chang Fang ,Zi Bian 2 Hao ,She Tou Dong , Ma Wu Cun, Shi Jing Zhen, Baiyun,Guangzhou,China
Contact: sales@goldenstarlaser.com (Email) ; ​86-20-28274980
Description/Short Review: Goldenstar is manufacturer of laser modules primarily for RGB systems. They are often overlooked but they are a very good company to buy from. Goldenstar products are high quality, have very attractive prices and have been known to arrive overspec by sometimes a considerable amount. You can buy single wavelength units or complete RGB modules. They have good customer service so overall I would rate them 5 stars. Editor rating: 5/5
---
Jet Lasers Photonics
Website: www.jetlasers.org/
Location: JET LASERS PHOTONICS, No.23, Dushucun, Baqiao District, Xi'an, Shaanxi Province, China 710000
Contact: jetlasers@gmail.com (Email) ; ​086-156-8948-5075
Description/Short Review: Jet Lasers offers various high quality Diode/DPSS portables and modules. They are well known for their product quality and their hosts. Their most notable products are their PL-E Pro's of which Jet Lasers have the best deals on handheld 473nm DPSS's. But what they are noted for the most is their customer service. This make Jet Lasers a safe bet and therefore I rate them 5 stars. Editor rating: 5/5
Photo Gallery/Notable Products: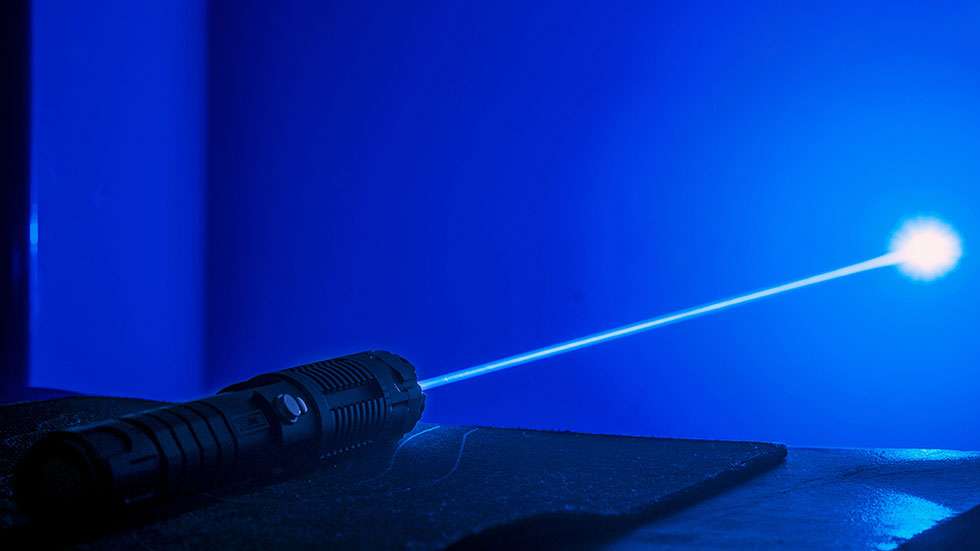 PL-E Mini 465nm Blue Laser - starting from $199.99
Credit: TheWors3 (LPF*) - Click the image to go to product page.
---
Kvant Lasers

Website: https://www.kvantlasers.sk/
Location: Kvant Lasers s.r.o., Odborárska 23, 831 02 Bratislava, Slovakia
Contact: 00421-2-654 113 55, info@kvant.sk
Description:
Kvant is a manufacturer and producer of High Quality laser projectors, modules and components for the laser display and entertainment industry.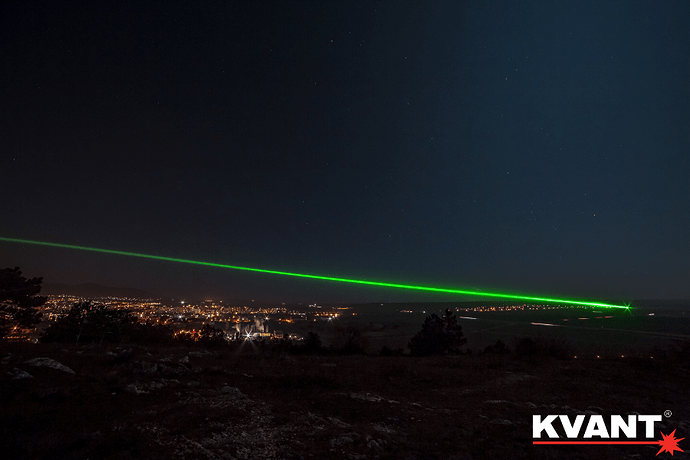 ---
Laserglow Technologies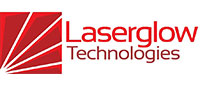 Website: www.laserglow.com/
Location: ​LASERGLOW TECHNOLOGIES, 873 St. Clair Ave. West, Toronto, ON, M6C 1C4, Canada
Contact: sales@laserglow.com (Email) ; ​+1-416-729-7976
Description/Short Review: Laserglow is another reseller of CNI products. This means that their products are going to be of high quality. However they often overprice their units. They have also been guilty of producing misleading advertisements and statements regarding their products. It should also be noted that Laserglow does not ship portable units above 5mW to the USA. I can't knock a star off for the last point, but for the serious overpricing and them misleading customers I give them a fair 3 stars. This could of easily ended up at 2 stars if it was not for the CNI made products. If it can be helped, avoid Laserglow and use another CNI reseller if possible. ​Editor rating: 3/5
---
Laser Tack

Website: Lasertack - New Laser Generation
Location: Lasertack GmbH, Wilhelmshöher Allee 22, 34117 Kassel, Deutschland
Contact: 0561-70562870, info@lasertack.com
Description:
Lasertack is an innovative company that specializes in the distribution and customer-specific modifications of DPSS / diode lasers and optical measuring instruments.
All devices from our range go through a large number of tests before they are included in our range. Constant control and further development guarantee a technology of the highest quality.
---
OdicForce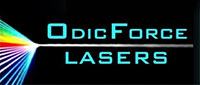 Website: www.odicforce.com/
Location: ​​OdicForce, 16 Adams Close, Surbiton, KT5 8LB, UNITED KINGDOM
Contact: ofl@odicforce.com (Email) ; 0777 5785574
Description/Short Review: OdicForce sells laser modules, laser drivers and various other laser related parts. Their products are at fair prices, and are an attractive option for UK/EUR based members. They do not sell complete laser pointers, however they do sell kits. OdicForce also have helpful guides on offer which is ideal of hobbyists that are new to building lasers. They are a reliable company and their products are good quality so I rate them 5 stars. Editor rating: 5/5
---
Opt Lasers (Poland)

Website: https://optlasers.com/
Location: Tomorrow's System Sp. z o.o., Okulickiego 7/9 hala G39, 05-500 Piaseczno, Poland
Contact: +48-510-173-702, sales@optlasers.com
Advanced Laser Systems & CNC Lasers
Laser Modules for Industrial and Laboratory Applications
Opt Lasers product lines include RGB lasers, ber-coupled laser modules, laser diode controllers (diode drivers), TEC controllers, cooling modules and other laser components. We can prepare
dedicated modules per customer request.
Laser Systems and Solutions
Opt Lasers provides integrated laser systems and solutions for applications including instrumentation, microscopy, illumination, laser display, CNC laser engraving, and cutting, as well as powering and cooling laser diodes.
Laser Heads and Accessories for CNC Machines
Our blue laser heads can be used to upgrade almost any type of CNC machine. These machines with the laser head are becoming the laser engravers - especially laser wood engravers. We
offer various versions of lasers for engraving, such as the laser engraver kits for X-Carve, Shapeoko, Stepcraft, and for any other CNC router or 3D printer. Besides, Opt Lasers online store also has a wide range of laser diodes, lenses, and many more accessories for CNC lasers.
---
Optotronics LLC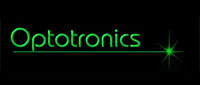 Website: www.optotronics.com/
Location: Optotronics LLC, PO Box 654, Mead, CO 80542-0654
Contact: 1-866-473-0532
Description/Short Review: Optotronics offer portable lasers and laser systems. Whilst expensive, they are regarded to be high quality. Due the nature of their products and the prices, this isn't a company where most beginners start out. Optotronics currently sells the highest power DPSS green (532nm) handhelds that I know of. A lot of places claim to sell DPSS greens of 1W+ but usually are not. The RPL-II model currently listed is 1.4W+ with very good beam specs and they don't even boast. For this I rate Optotronics 5 stars. Editor rating: 5/5
---
Roithner Lasertechnik
​Roithner Lasertechnik GmbH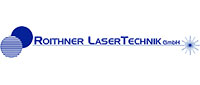 Website: www.roithner-laser.com/
Location: Roithner Lasertechnik GmbH, Wiedner Hauptstraße 76, A-1040 Vienna, Austria
Contact: sales@roithner-laser.com (Email) ; +43 1 586 52 43 - 0
Description/Short Review: Roithner Lasertechnik sells a variety of laser pointers, modules and parts. Being in Austria means it is ideal for any UK/EUR based hobbyists. One thing this company is good for is selling lasers true to their power ratings. So if you need a laser at <5mW then they are one of your best bets due to their use of AUTOMATIC POWER CONTROL (APC). The products that use APC are often labelled. Also DPSS lasers that require an infrared (IR) pump diode also are fitted with IR filters. This makes Roitner Lasertechnik a good company regarding laser safety. They are not a cheap company however, but you do get what you pay for. So it is only right that they should receive a 5 star rating. ​Editor rating: 5/5
---
Sanwu Lasers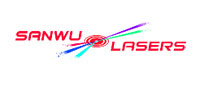 Website: www.sanwulasers.com/
Location: 16 Hao, Fan Jia Bang Lu, Shun Yang Gong Ye Yuan, Hua Qiao Zhen, Kunshan, Jiangsu, China, 215330, Hong Kong S.A.R.​
Contact: sanwuservice@gmail.com (Email) ; ​(601) 389-7682(message only)
Description/Short Review: Sanwu Lasers offer a variety of high quality and high power diode lasers. They are a very reputable company and have excellent customer service. They also listen to their customers when it comes to potential improvements and future products. Sanwu is ideal for the beginner and for the advanced hobbyists. Their hosts are amazing and their prices are very fair, making them very good value. I therefore rate Sanwu 5 stars. ​ Editor rating: 5/5
Photo Gallery/Notable Products: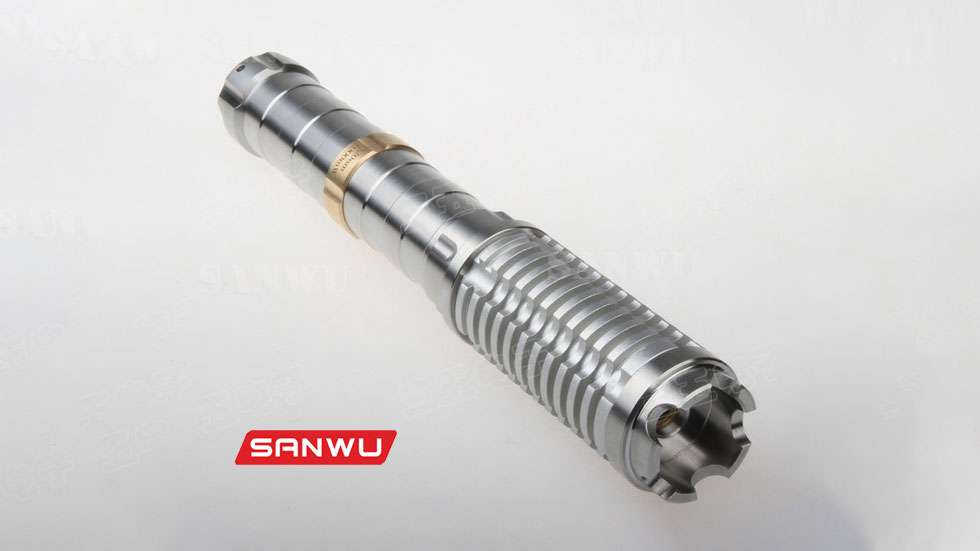 7W 445nm Striker series Limited Edition - $380.00
Credit: Sanwu Lasers - Click the image to go to product page.
---
Survival Laser International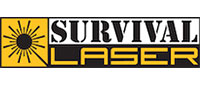 Website: www.survivallaser.com/
Location: Survival Laser, Inc., 2113 W. 850 N., Cedar City, UT, 84721, USA
Contact: sales@survivallaser.com (Email)
Description/Short Review: Survival Laser offer laser parts and accessories along with handheld lasers. Survival Laser is not a cheap company, however they are great quality. The primary reason why hobbyists visit them is because of their safety goggles. They are highly recommended including by myself, and they clearly state what OD (Optical Density) they are rated at and what wavelengths they protect against. They should get a 5 star rating just for their service protecting your eyesight. Their customer service is often rated as very good as well. So it is only right that I rate them 5 stars. ​ Editor rating: 5/5
Photo Gallery/Notable Products: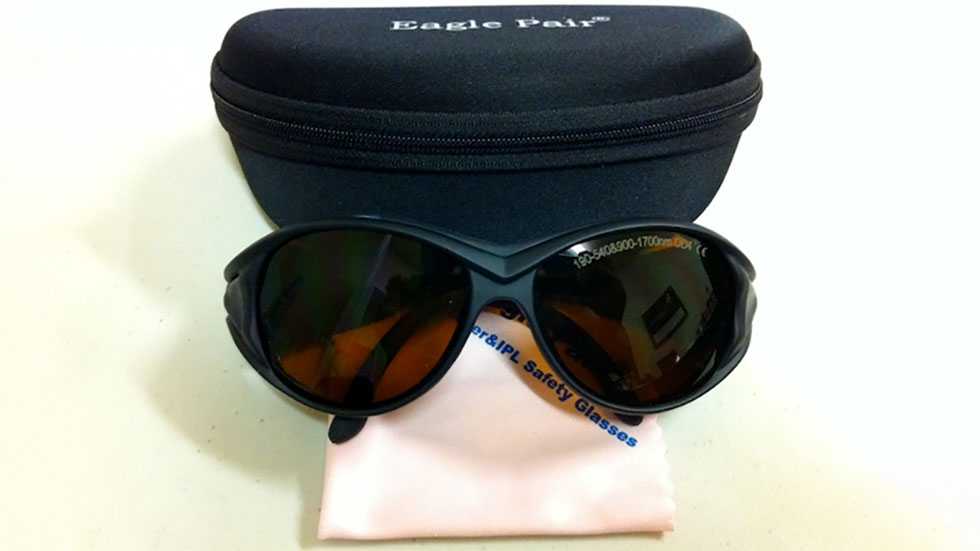 Eagle Pair® 190-540nm & 900-1700nm Laser Safety Goggles - $49.99
Credit: Survival Laser International - Click the image to go to product page.