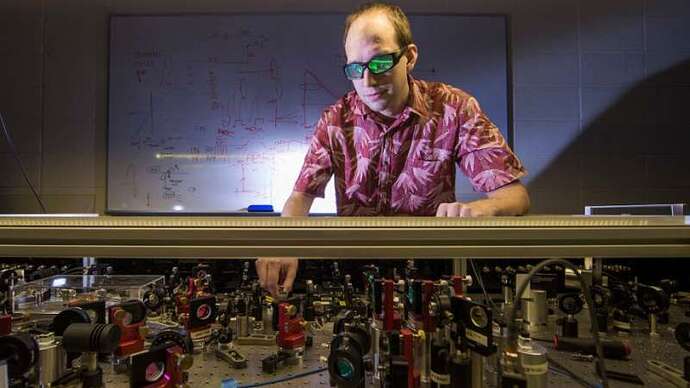 Canberra is one step closer to being Australia's home to deep space laser communication, thanks to a government funding for researchers at The Australian National University (ANU).
Two ANU projects have received funding from The Australian Moon to Mars Demonstrator Feasibility Grants from the Australian Space Agency to help test new activities that will drive space exploration.
The first project will build a prototype deep space laser communications transmitter compatible with optical communication technology developed by NASA for missions including the Optical to Orion (O2O) demonstration, at a specialist facility in the ACT.
The facility could eventually be used by NASA to support deep space missions.
"This funding is going to allow us to build a prototype system compatible with future NASA missions which are going to deep space," project lead, ANU Associate Professor Francis Bennet, said.
"This is crucial to enable permanent operations on the Moon, improve astronauts' ability to connect to those back on Earth and even allow high-definition video to be sent and received from the surface of the Moon and Mars."
The ANU Quantum Optical Ground Station has received $200,000 to help researchers and industry better access unused data about our Universe. ANU is currently building the laser communications ground station at the Mt Stromlo Observatory in Canberra.
"The station will have laser communication systems which will allow very high speed communications for crewed and robotic missions going back to the Moon," Associate Professor Bennet, who is a Mission Specialist at the ANU Institute for Space (InSpace), said.