Phillip. I think this guy might be on LPF too.
I sent a PM for the prices he offered.
Edit: Received an answer, prices look good. I asked him if I can post the prices he is offering me here, sometimes prices offered to hobbyists differ from their regular price and if so, I won't post here.
Huh. I actually know Phillip! He's from Austria, is the CEO of a (smaller) company there. Very nice guy, I got my pump diode from him. His prices are very reasonable indeed.
Here's the photo of the crystal, as I said its 2x2x6mm. The black block next to it is a TO-92 packaged LM35 temperature sensor. I used a very small amount of thermal glue to fix it in place. Indium foil or something like that is better but at my pump powers crystal overheating was not a problem.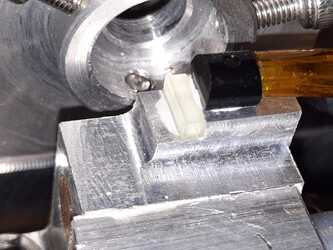 Very cool. And thanks for the photo. Chris will be happy. Unfortunately I'm about to get some shut eye now. But thanks. I like the idea of a temp sensor.
As for Phillip he does seem like a friendly and helpful guy.
Nik, look what came in the mail here: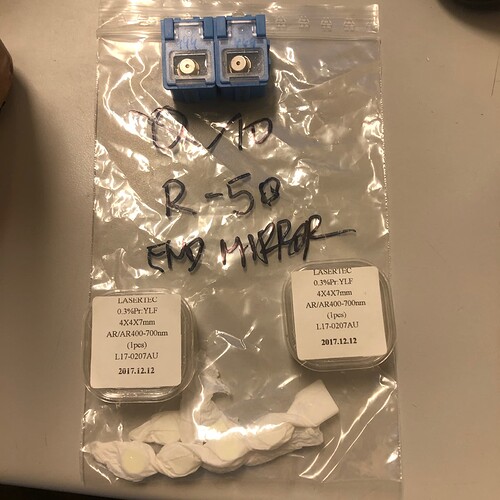 OC mirrors on order, maybe will come end of August. Diodes are NUBM44 at 444 nm.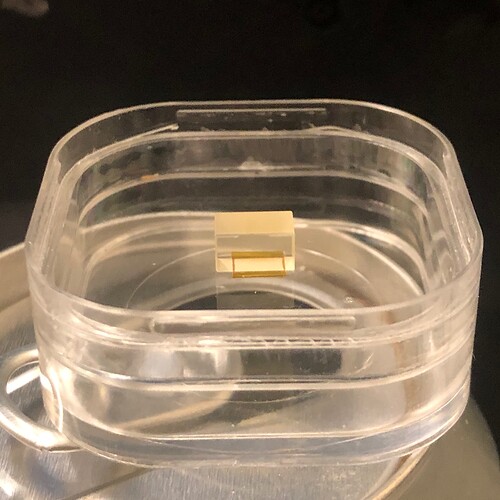 Initially, I thought the crystal was much more amber, but that was a sticky holding it down to the membrane in the box. Upon casual observance in normal lighting the crystal appears almost colorless but does have a light yellow tint.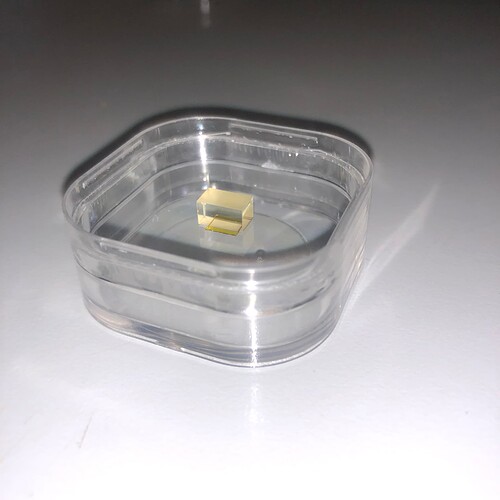 Photo flash brings out the yellow tint.
4x4x7 mm crystal.
Beautiful crystal! I am very much looking forward to seeing it lase


I have been thinking - on and off - about a building a laserpointer out of my crystal and optics, even though I don't really need it. Would be an interesting challenge though.
We're currently working on that challenge now. It is rather challenging to say the least. A lot of thought has had to go into this project. But we're making good progress. We're using wavelength selected NUBM44's so I am currently trying to get the best focal match for the crystal. I've been doing a lot surrounding the optical side. And building stuff has been working on the electronics. And Chris has been ordering and sourcing parts.
We are predominantly working on 607nm.