Single-mode semiconductor laser scales in size, power
A 60-year-old roadblock about how to increase the power of surface-emitting lasers is gone—and it may enable more powerful lasers to cover longer distances.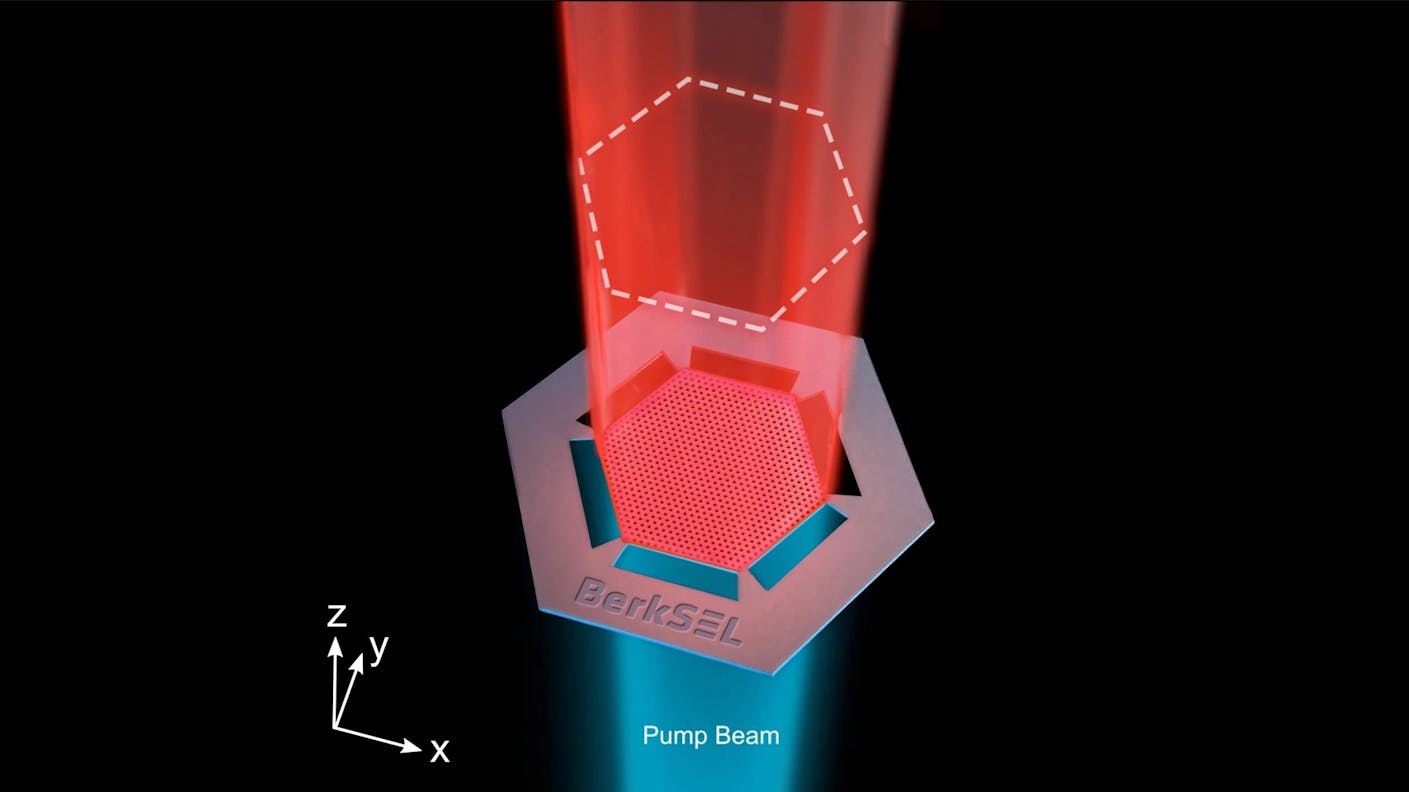 A group of researchers led by Boubacar Kanté, an associate professor in the University of California at Berkeley's Department of Electrical Engineering and Computer Sciences and a faculty scientist at the Materials Sciences Division of the Lawrence Berkeley National Lab, recently solved a longstanding optics challenge.
By creating a scalable laser cavity out of a semiconductor membrane perforated with tiny, evenly spaced holes, which they call "Berkeley Surface Emitting Lasers" or BerkSELs, Kanté's group (see Fig. 1) was able to systemically eliminate higher-order modes from lasing.
"There may be manufacturing challenges ahead, but the 60-year-old roadblock of how to increase the power of surface-emitting lasers is now gone," says Kanté. "In the future, manufacturers won't need hundreds of lasers—they can be replaced by one laser that will emit enough power."